Used SeaDoo Parts
1988 to present




SeaDoo MPEMs
Free Shipping in USA
Priority USPS | UPS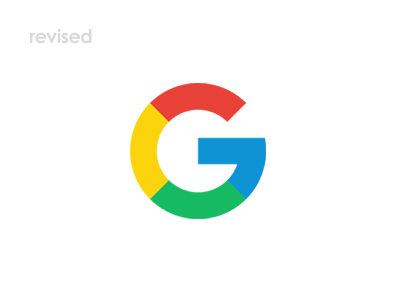 Returns | Privacy | PayPal
​
We strive for 100% customer satisfaction and have an excellent service record, however, on rare occasions when things do not work out, that's when we are at our best. We realize a company is only as good as it's response to these situations and we stand behind our service and parts 100%.
​
First, please contact us if we made a mistake

. Our first attempt will be to replace the part, and if unsuccessful, then issue a full refund including the shipping cost.

Part returns must be received within 45-days of purchase and include a copy of the receipt. In the event unnecessary or unrelated parts are included in the return, shipping costs will not be included in the refund.
​
If a part is returned without a defect or problem, a 10% restocking fee and the original shipping cost, if applicable, will be subtracted from the refund. Please note all computerized parts including OEM MPEMs and ECUs are bench tested, verified and programmed with an internal ID for easy identification. We do not accept MPEM returns without this internal ID which means it's not our MPEM!
​
When shipping returned parts, please package carefully and purchase insurance and tracking because we are not responsible for lost or damaged parts. Packaging inside the box will prevent part movement and related damage.
​
We only collect information required for processing orders including order history.

Westside Powersports does not share, distribute, sell or use any information

collected for any purpose other than order processing. We take privacy very seriously and have partnered with industry leader PayPal for secure payment ability.
​
​
Buyer's are responsible for the correct shipping address which is verifiable on the PayPal account. All orders should include a product description in the notes section, please also include your address as some PayPal payment methods do not include a shipping address.
You must have the correct address via Paypal. Westside Powersports is not responsible for parts when the wrong address is submitted in the order. The wrong address could result in additional shipping costs and having to purchase the part again if not returned, we strongly suggest making 100% sure the address on Paypal is correct. We also reserve the right to refuse shipping to a non verified address. We're sorry it has to be that way.
​
​
Westside Powersports is currently committed to several sponsorships through 2025 and

not accepting new sponsorships at this time

. We will update this section when and if new sponsorships will be considered.
​
Phone: 612-743-9311
​
Phone: 813-363-9074
​
​
We carry

fresh water only

OEM used Seadoo parts from 1988 to present including SeaDoo Spark, Speedster, Challenger, XP, Sportster and Bombardier. If you are ordering used Seadoo parts, get all of your Seadoo parts in one place and with free shipping! We have select atermarket SeaDoo parts, but no aftermarket MPEMs. go to the Contact Page to tell us what you need.
​
We carry all SeaDoo OEM used parts including MPEMs, variable trim system, VTS, jet pump housing, crankshafts, water regulators, hoods, props, seats, LCD, multi function gauges, ECU, ECM, VCM, rave valves, exhaust hoses, oil tanks, gas tanks, fuel modules, fuel pumps, pump nozzles.
SeaDoo Engines for Sale

; 2-Stroke motors 580cc, 657cc, 717cc, 787cc, 951cc. 4TEC 4-Stroke motors 130hp, 155hp, 185hp, 215hp, 255hp and 260hp.
​
OEM SeaDoo Engine Parts

; engine cases, pistons, cylinders, heads, crankshafts, head assembly, counter balance shafts, main bearing kits, ignition coils, wire harness, valve covers, intake valve, male connector adapters, flywheels, and camshafts.
​

​
Call or text

for expert service, we make sure you have everything needed, email the invoice and ship the same day free in the USA.



New OEM SeaDoo Parts

: Solenoids, wear rings, fuel parts and water bowl O-rings, pump cone O-rings, water regulator diaphragms, XPL deflector latches, Start, stop button covers and fuel floats.



New OEM SeaDoo Parts

: Genuine carbuerator kits and N&S, VTS

boots and clips, neoprene pump seals, electrical pin removal tools, Weatherpak elect connectors and pins, waterproof bilge switches, Oil filters, Tygon oil injection line, 1/4 and 5/16 fuel lines, starter rebuild kits, carb and rave gaskets, complete gasket kits, Dess and non DESS lanyards, and more. We also have select aftermarket SeaDoo parts.





Hardware

: We have all hardware sorted out and it's usually free with a part order.



MPEM Dess Programming

: We own a Programmer and harnesses to program ANY MPEM without needing the machine. That means you ship your MPEM and we test, DESS key program, or program multiple MPEM's to the same key, check info and hours, and set the timing setting on all 787s, and more.



Rebuilt OEM SeaDoo Parts

: We repair baffles, rebuild carburetors and starters.

Since 2004, the Westside Powersports SeaDoo Brothers get you back on the water!
Westside Powersports OEM Used Seadoo Parts, Mpems, all rights reserved 2004.