Used SeaDoo Parts
1988 to present




SeaDoo MPEMs
Free Shipping in USA
Priority USPS | UPS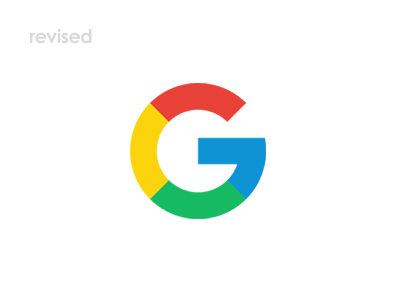 We Buy SeaDoo's.
​
We buy and sell Seadoo's, all years and models, in any condition, working or broke down. We do business with individuals, shops, dealers and wholesalers picking up years of junk jet skis built up over time to free up storage space or clear the lawn.
​
Westside Powersports is fully insured, we come to you for pick up or you can drop off at one of our shops. We work around your schedule to make it easy. Please text us a description, pictures and price to make them disappear.
​
If your selling your fresh water SeaDoo or jet ski for salvage near

Camdenton, Columbia, Gravois Mills, Jefferson City, Kansas City, Lake Ozark, Laurie, Osage Beach, Missouri

, please call Jess (813) 363-9074 or email jess@westsidepowersports.com
​
If your selling your SeaDoo or jet ski for salvage near

Wayzata, Minnetonka, Plymouth, Minneapolis and Eden Prairie

, please call Nick (612) 743-9311 or email nick@westsidepowersports.com
​
We buy all SeaDoo's from 1988 to present including SeaDoo Spark, Challenger, Speedster, XP, Sportster and Bombardier.
​
​
SeaDoo Engines for Sale.
​
We have high quality and fully guaranteed rebuilt 4TEC 4-Stroke and 2-Stroke rebuilt SeaDoo engines for sale with free shipping in the USA.
​
All motors are tested and guaranteed to be in good working order. I keep most motors semi Long-block, so no core is required!
Pm or call Jess 8133639074 on the below great deals!
2002 155hp 195hrs $1950.
2002 155hp 290hrs $1800.
2002 155hp $1800.
2007 155hp short block unknown hrs looks to be less then 125hrs $1850.
2005 185hp106hrs $1950.
2005 155hp 95hrs $2200.
2004 215hp 140hrs $2200.
951 di 00 220hrs $800.
787 carb 144hrs LIGHT scoring $695.
787 carb gray matching 100hrs x2 $845 each.
787 carb good motor but exhaust manifold bolt stripped but will work fine an til motor needs to pend which hopefully never happens (discounted) $695.
787 rfi 04 x 2 186hrs, 95hrs $895 each.
657 non x Sbt $495.
Free shipping in the USA and pick up available in Lake of the Ozarks.
​
We have been rebuilding SeaDoo engines since 2004, all engines are stripped down to the long or short block discarding the pistons, rods, rings, bearings, gaskets and oil seals. The engine is then rebuilt using all new OEM parts and only reusing the block. We carry SeaDoo 4TEC 2-Stroke motors 580cc, 657cc, 717cc, 787cc, and 951cc. 4-Stroke 4TEC engines 130 HP, 155 HP, 185 HP, 215 HP and 255 HP engines.
​
Our rebuilt used SeaDoo engines are guaranteed to be in excellent working condition or your money back. Our guarantee on all rebuilt SeaDoo engines includes overheating, water intrusion, detonation and seizure according to OEM requirements.
​
OEM SeaDoo Engine Parts:

engine cases, pistons, cylinders, heads, head assembly, crankshafts, main bearing kits, ignition coils, wire harness, valve covers, intake valve, flywheels, counter balance shaft, male connector adapters and camshafts.
​
Call or Text to Order

: We provide expert service, make sure you have everything needed, email the invoice and ship same day for free in the USA.
​
Inventory; 4TEC and 4-Stroke SeaDoo engines for sale including the GTI 130, GTI 155 and GTX 185. Super charged long block engine for GTX, RXP, Spark, Speedster, Sportster, Challenger and Bombardier. We ship free in the USA.
seadoo-engine-for-sale-01
Westside Powersports Used Seadoo Parts, Mpems. All rights reserved.