Used SeaDoo Parts
1988 to present




SeaDoo MPEMs
Free Shipping in USA
Priority USPS | UPS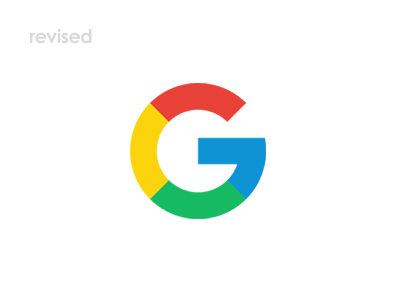 Since 2004, Westside Powersports for expert knowledge and quality OEM used SeaDoo parts and MPEMs at the best price. We carry fresh water only OEM new and used SeaDoo parts for Spark, Challenger, Sportster, Speedster and Bombardier from 1988 to present. All OEM used SeaDoo parts are guaranteed to be in full working condition or your money back.
​
OEM used SeaDoo parts; MPEMs, VTS, variable trim system, jet pump housing, crankshafts, water regulators, hoods, props, seats, LCD, gauges, ECU, ECM, VCM, rave valves, stators, exhaust hoses, oil tanks, gas tanks, fuel modules, fuel pumps and pump nozzles.
​
SeaDoo MPEM testing, repair and new sales with Dess key programming for any Seadoo MPEM, ECU, LCD, ECM, VCM. We're your one stop shop for OEM SeaDoo MPEMs and parts 1988 to present.
​
SeaDoo ECU Testing, Repair and New Sales. Why spend $1200 if the ECU can be repaired? If you ship the ECU to us, we'll computer test all functions and restore all operations with a new flash and tune. If defective, you can apply the testing charge to a new ECU purchase and we'll return the old unit.
​
SeaDoo Spark Performance Tune. Ship us the ECU and we'll flash tune the ECU for 60 Hp and 90 Hp SeaDoo Spark. The benefits include faster acceleration, improved throttle response, higher REV limits and Unlock Sport Mode. To read more, please see SeaDoo Spark Tuning.
​
4TEC 4-Stroke SeaDoo Engines for Sale; 130 HP, 155 HP, 185 HP, 215 HP, 255 HP and 260 HP.
2-Stroke SeaDoo Engines for sale; 580cc, 657cc, 717cc, 787cc, 951cc.
​
Engine cases, pistons, cylinders, heads, crankshafts, head assembly, counter balance shafts, main bearing kits, ignition coils, wire harness, valve covers, intake valve, male connector adapters, flywheels and camshafts for 1988 models to present.
​
Full money back Guarantee, please see our Facebook Reviews.
​
Call or Text for expert service, we make sure you have everything needed, email the invoice and ship the same day for free in the USA.
​
When shipping your MPEM, please include:
*completed MPEM Service Form or info written on paper.
*print or email picture of Title for 2002 and newer models.
*purchase insurance and tracking ID.
*package the inside carefully to safeguard the parts.
*we are not responsible for lost or damaged parts.
​
SeaDoo Repair and Winterization in Lake Ozark. We provide expert BRP certified mechanics for in-shop and mobile SeaDoo repair in Lake Ozark. By appointment only, we repair any SeaDoo 4-stroke 4TEC engine, fresh water pnly, please call to discuss. Click here for Ski-Doo Snowmobile key programming at the North location.
​
Why call Westside Powersports? We answer the phone, provide expert SeaDoo service and quality OEM used SeaDoo parts at the best price with free same day shipping. The SeaDoo Brothers get you back on the water!
​
"Thanks so much for having exactly what I needed for my 14 year old Seadoo and the lightning quick shipping! We messaged for the first time last Sunday and by Wednesday it was already on my ski. Way cool. You are an AWESOME resource!" Nick Smrdelj <Read more Reviews>
​
Beware Aftermarket MPEMs! After speaking to many customers, we no longer stock or sell brand new aftermarket MPEMs. Issues include DOA, faulty gauges, running issues and other failures. And to make matters worse, many of the companies selling aftermarket MPEMs will not accept refunds. Summer is too short, stay on the water by avoiding aftermarket SeaDoo MPEMs.
​
​
Westside Powersports OEM Used SeaDoo Parts, MPEMs. All rights reserved 2004.
​